25-11-2017 De Pul, Uden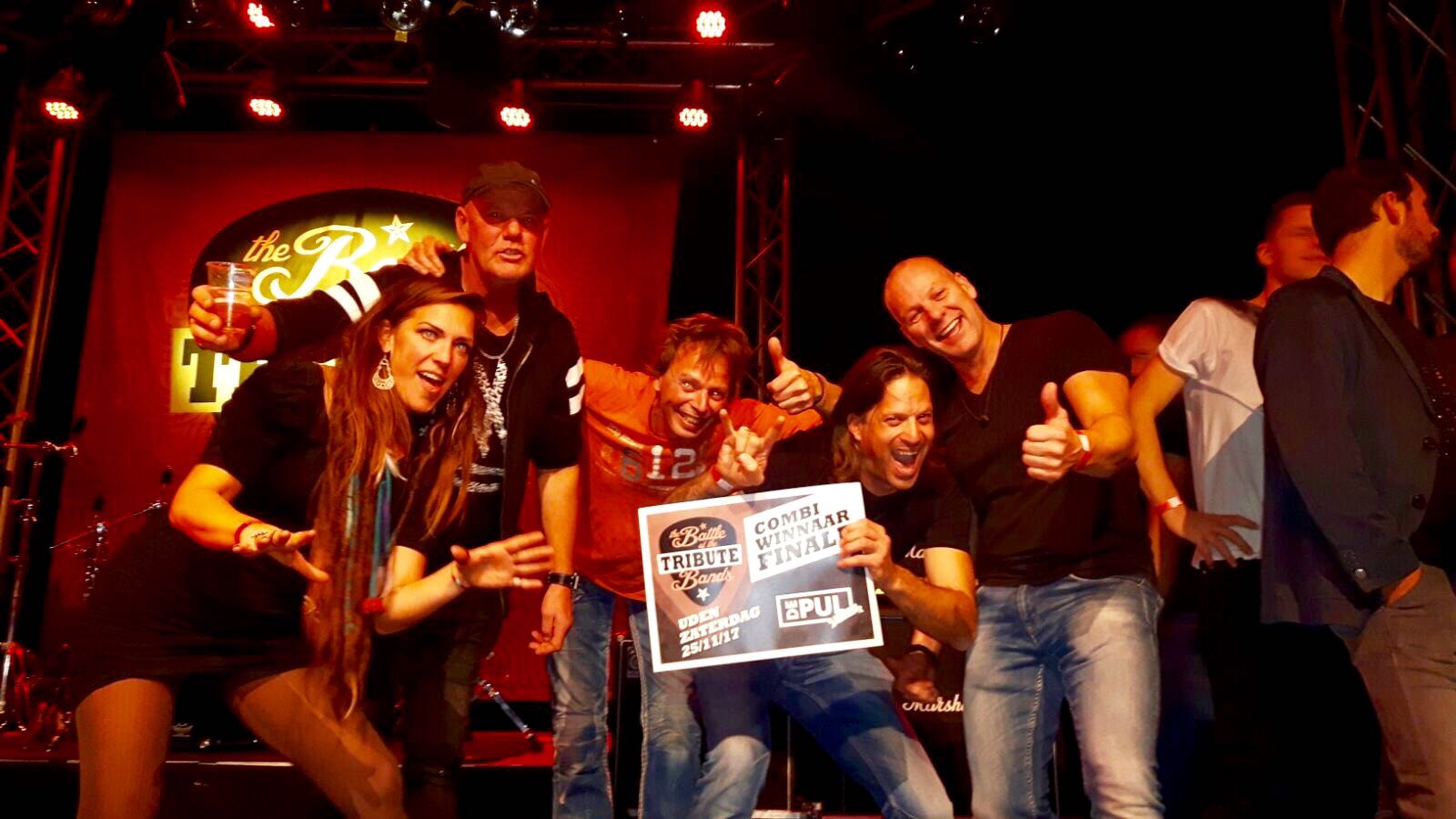 In de finale van de Battle of the Tributebands sleepte Delicious Surprise met hun Beth Hart show de combinatieprijs jury/publiek in de wacht. In de bomvolle zaal van De Pul in Uden streden zes bands om roem en de titel 'Beste tributeband van 2017'.
Daarmee zijn een aantal mooie festivaloptredens in 2018 verzekerd.
Houd de site of de facebookpagina in de gaten!